Heckmeck World Championships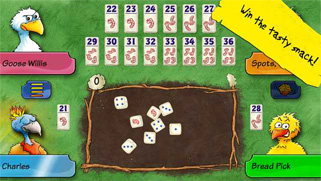 Heckmeck World Championships
More than 2,500 contestants competed in the 10th Heckmeck World Championships. The 64 most successful players made it to the grand final in Munich on 19th March 2016.
After five dramatic match rounds, Angela Meyer from Germany caught the worm and became the new World Champion. Congratulations!
Many thanks to all the players and their families for participating and to Susy Heiss and her team for organising this fantastic event, celebrating the 10th Anniversary of our 'worm game' and its new 'extrawurm' expansion.
Trackback from your site.