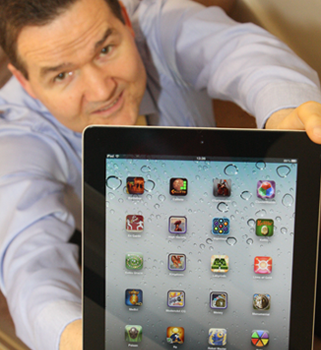 In 1985 our business started with traditional games. Now we also have a significant focus on electronic games.
Some of our most successful games, like Wer war's? are hybrid games where traditional gameplay is enhanced with electronic features.
Within a few seconds you can have a new Reiner Knizia game in your pocket, as there are more than 40 of our games available in the App Stores.