My City – Our Legacy Game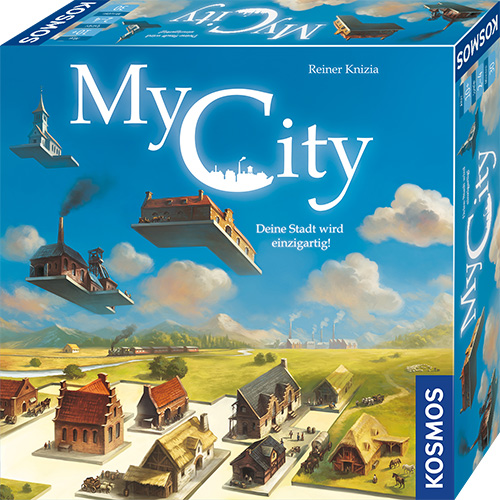 My City – Our Legacy Game
Over 24 games you have the opportunity to build your own great city. Starting from the early settlements, the game guides you through 8 exciting chapters up to the age of industrialisation.
Each game offers new challenges. Each chapter of 3 games comes with a secret envelope full of new buildings, cards and stickers, with ample prospects to further develop your own personalised city.
Of course, you are in competition with your fellow city builders. After each game there is a score which influences the further course of history.
Enjoy this unique legacy game with simple rules for the whole family.