COTTA TV – The Marshmallow Test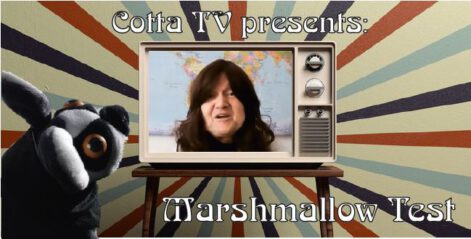 COTTA TV – The Marshmallow Test
You want everything? You want it now? And you want it for free?
Then you should take the Marshmallow Test!
In case you don't remember how this test works, our Inspector Cotta has prepared a little explanatory video for you. You will learn everything about delayed gratification and what this has to do with little, fluffy sweets and success in life.
The Marshmallow Test has been conducted over 50 years. Have the results changed over the years? Find it out for yourself… Or, for instant gratification, play our game "The Marshmallow Test!"
COTTA TV – The Marshmallow Test
Trackback from your site.