New Arrival – Captain Black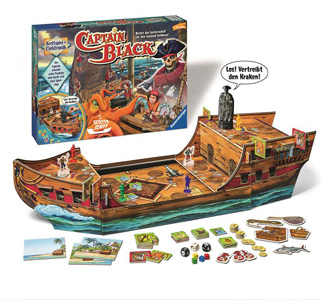 New Arrival – Captain Black
Can you help Captain Black's ghost to sail his ship to the treasure island before darkness sets in. But beware of the many dangers along the way.
Enjoy this co-operative game with an electronic ghost figure that moves round the ship and (mis)directs your activities while you are desperately trying to keep the ship afloat.
And yes, the ship is really 90cm (3 feet) long!
Ship ahoy!