The Quest for El Dorado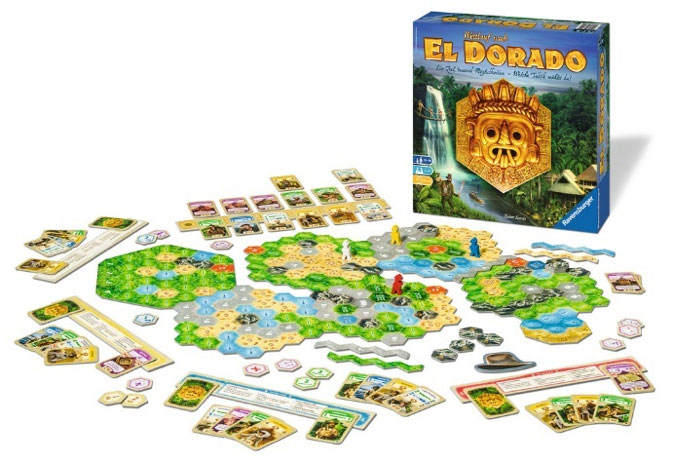 The Quest for El Dorado
Somewhere deep in the South American jungle lies the mythical land of 'El Dorado'. Legend speaks of unimaginable golden treasures to be found there. But no-one has ever discovered this legendary place.
Now you have the opportunity to assemble your own expedition and lead it to success. But the road ahead is not easy, and other intrepid explorers are already on their way! You must ensure that your expedition is most effective in dealing with the ever-changing terrain and formidable challenges along the way.
If you succeed, victory will be yours in this innovative new deck-building game.