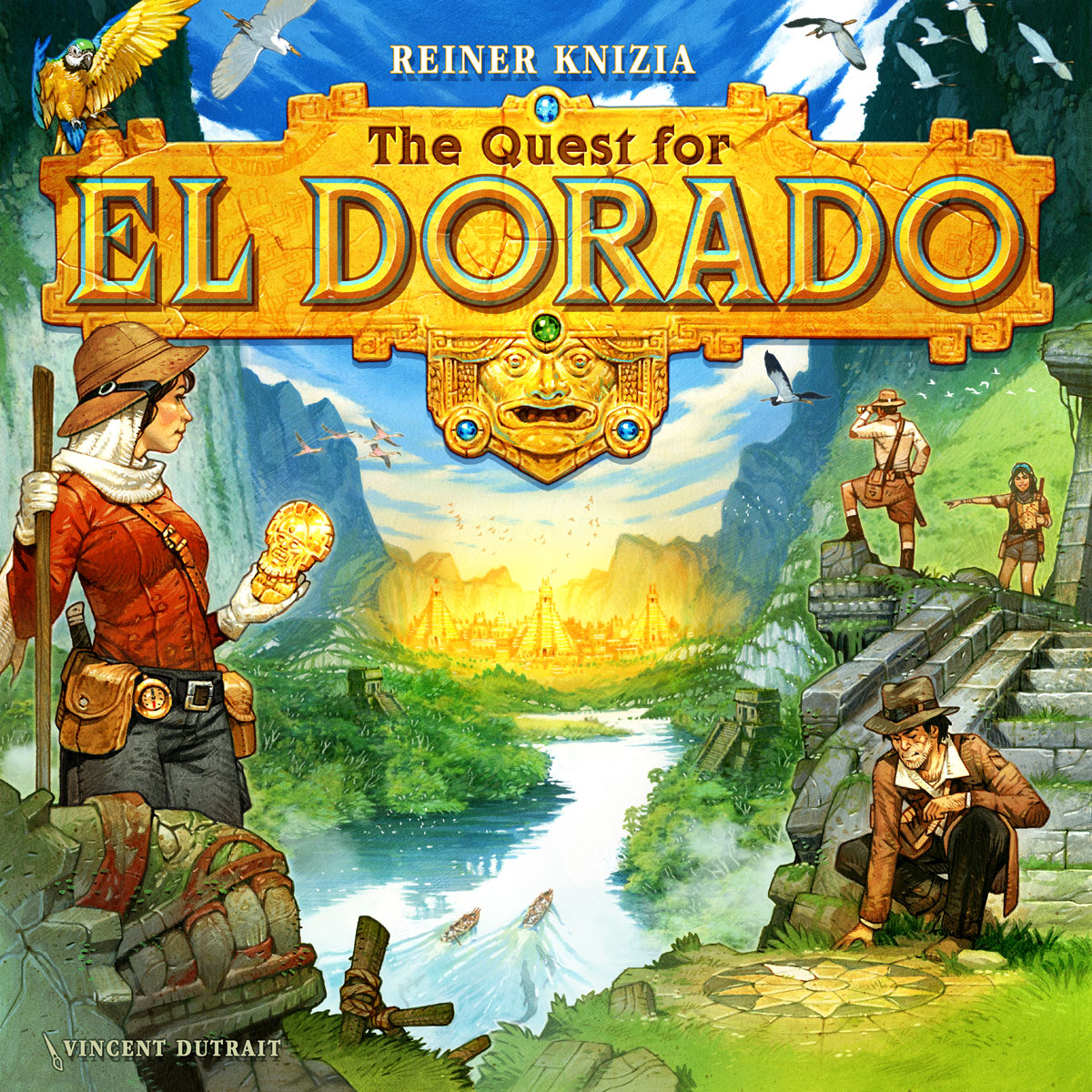 The Quest for El Dorado continues…
Somewhere deep in the South American jungle lies the mythical land of 'El Dorado'. Legend speaks of unimaginable golden treasures to be found there. But no-one has ever discovered this legendary place – until they played the game…
Since the start of its voyage into the board game jungle, the game has felt the golden shine of El Dorado on its cover: Nominee for the German Game of the Year, the Ravensburger expedition (treading the beautifully illustrated paths by Franz Vohwinkel) moved on to win the Game of the Year in Italy and Spain.
Even more gold hit the game when Vincent Dutrait started a second expedition with a new look that led not only to many more discoverer teams from many nations, but also to being awarded the Game of the Year in the Netherlands (999 Games), Poland (Nasza Księgarnia), Hungary (Reflexshop) as well as Finland (Lautapelit).
A true international bestseller, with expansions and promo-packs supporting the continued success of the game, offering ever new challenges to the players in their quest for gold and playful enjoyment with family and friends. Join the expedition!